Network News: (Updated 26/10/2023)
We could do with an additional net controller for the Tuesday night VK-DMR Net. Peter – VK5DMR has run the net consistently for the last 5 years – thanks Pete, that's certainly a great effort! So…. are you interested in lending a hand? If so please contact Peter VK5DMR/VK4NBL – you'll find his email address on qrz.com.
TG505 – should I QSY?
Talk Group 505 serves as a dedicated calling channel within the VKDMR network. Its purpose is to allow users to initiate communication by directly calling another user, making a listening call, or using a CQ call. Once communication is established, users should switch to an available talk group for further conversation.
On Talk Group 505, small QSOs are permitted. These can include brief exchanges such as scheduling another contact or conducting a radio check. The reason for designating 505 as a call channel is to promote fair usage of battery and solar powered repeater sites. These sites' battery can be depleted, and the repeater can go offline, especially during winter months. Additionally, it provides users with an opportunity to establish communication with others while a parallel QSO is going on.
While we understand that not all users will consider other site operators or respect the wishes of fellow users, we kindly request that you respect the Working Group's decision regarding the call channel.
Join our OFFICIAL Facebook Group membership is growing – Join Now – Click the Image below.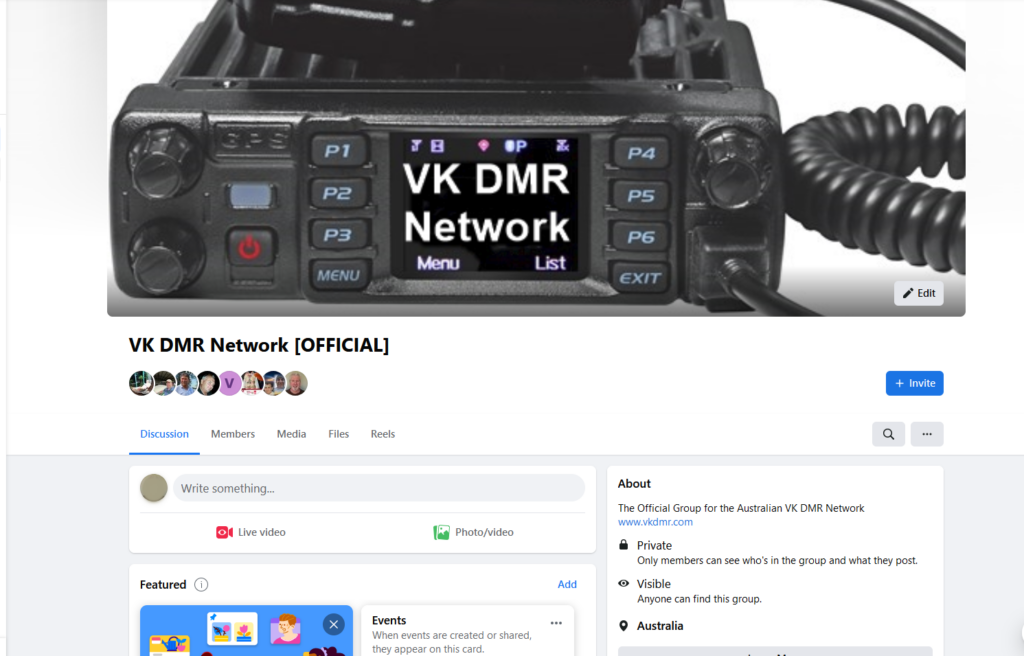 ---
The VK DMR Network is a repeater and hotspot based network for Australian amateur operators – there are 50+ repeaters all over Australia plus over 250 hotspots connected to the network.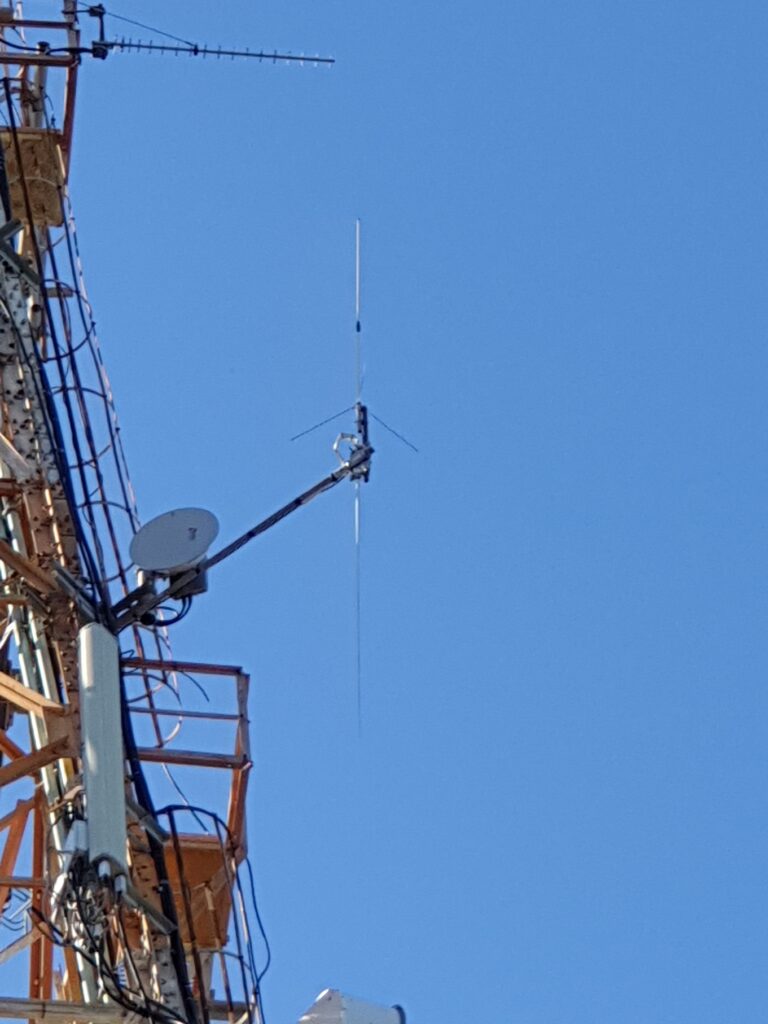 View the Repeater dashboard Real-Time data: http://rpt.vkdmr.com
View the Hotspot dashboard Real-Time data: http://hot.vkdmr.com
The VK DMR network has repeaters linked together directly via IP. This allows interconnection of repeaters anywhere in Australia.
Also hotspot users can connect to the network, making the network very user friendly with total flexibility for all operators whether at home, mobile or portable.

Australian DMR amateur repeaters are located in most States/Territories. Most operate in the 70cm UHF band.
RADIO ID – DMR ID

Each radio used on the DMR network must be programmed with a unique ID number called DMR/RADIO ID.
You MUST program it into your radio for it to work correctly on the network.
DMR ID numbers can be obtained here.
The user ID database may also be found at the same link.
TRANSMIT AUDIO LEVELS
PLEASE check your transmitted audio for the correct mic gain in your radio and adjust as needed.
Ask for a radio check, or use the Parrot to check your audio level.
GPS POSITION
Many DMR radios have GPS with the facility to transmit GPS position over the network.
This function is not supported by the VK DMR Network, and must be SWITCHED OFF.
LEAVE A BREAK
The VK DMR Network has many repeaters, hotspots and links. Please leave a break of at least 4 seconds between overs, no matter which talk group you are on and whether on a repeater or hotspot. This will allow other users enough time to disconnect from the talk group or break in to your QSO.
For More Network Information
Click the image below: stats.vkdmr.com Kindly provided by Matt VK2FLY.