By Glenn VK4DU
When I first got into DMR some 6-odd years ago, my first radio was a Tait TP9300 portable.  The ergonomics were the best I have ever used – it fitted your hand beautifully.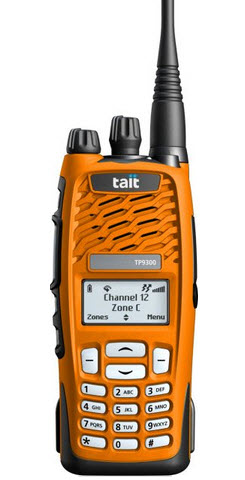 There was one problem, however – it didn't play well with our network of Motorola repeaters. There was a software incompatibility that meant the radio dropped receive audio after about 20-30 seconds. The problem was eventually fixed with a firmware update, but it was very annoying at the time….
So, I migrated to the big M. Of course, their portables and mobiles work perfectly with their repeaters, as you would expect.
I've also dabbled with some of the Chinese portables and mobiles from TYT and Anytone, as a club project and for my own research.
So, I've used DMR radios at both ends of the scale – expensive high end commercial units, and economical Chinese models.
The Motorola radios are commercial land mobile products designed for a non-technical user. From an amateur perspective, they are expensive, you must load contacts manually (i.e. type them into the programming software one by one…), the number of contacts is limited to 1000 and the radios can't be programmed directly from the keypad.
You grit your teeth and put up with the inconvenience, because the RF performance, the build quality and the reliability are first rate.
The Chinese radios are a lot more flexible for amateur DMR – you can load 15000 contacts directly into some radios via an excel spreadsheet, and many offer keypad programming.
However, the build quality is very variable, and the programming software is often buggy and finnicky (drivers can be a nightmare and anti-virus programs often block the programming software).
The Chinese radios will also sometimes crash and lock up. Some radio displays are small and difficult to read, the operating routines can be illogical, and the operating manual is often not written by a native English speaker.
So, I was very interested to see that Tait had released a new DMR portable recently, the TP3. I got chatting to Tim, VK3TIM (great callsign…) who was using the TP3 on DMR. After some discussion, I purchased one.
Tim was right – it is a great little radio. It bridges the gap between the high and low end radios, by offering the best of both.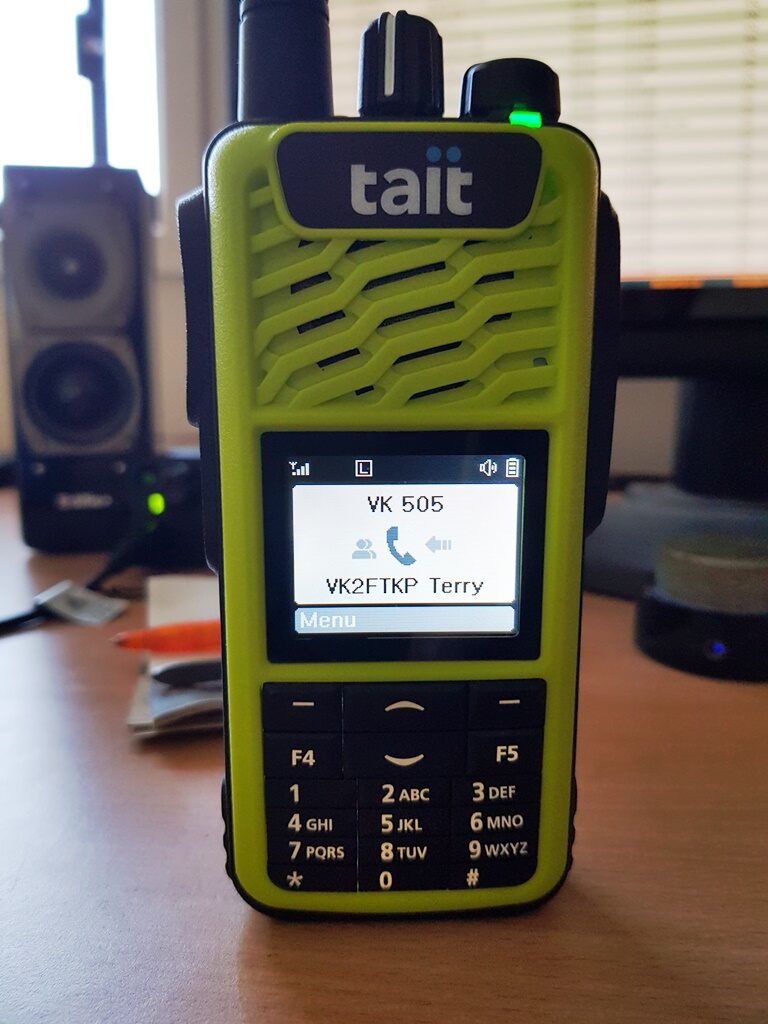 The TP3 is a commercial quality, type approved land mobile radio. It offers IP67 water integrity and MIL STD environmental compliance (temp, rain, vibration, shock).
It comes with integrated GPS, Bluetooth and man down functionality (the latter is not used in amateur DMR).
The radio can be programmed from the front panel – all channel parameters can be altered: frequency, slot, TG, colour code. This function can be locked out with the software – which you would normally do if the radio was being used commercially.
The programming software works faultlessly – there are no hassles with drivers, just load it and away it goes. It runs very smoothly on any Windows machine. Similarly, the programming interface/cable to the radio just….works, as you would expect.
The radio can be loaded with 2000 contacts via an excel spreadsheet…OK, it would be nice to have about 5000 contact capability…but loading 2000 via a spreadsheet is better than typing 1000 by hand, believe me….
The channel table can be exported as an excel spreadsheet, edited in excel, and loaded back in – this simplifies programming considerably.
I always check DMR radios I have programmed by watching the IPSC server while keying up on each channel. As we all know, there are so many variables in DMR programming software that if you get one check box wrong you end up on the wrong slot or TG for a channel. With the TP3, you can just edit the incorrectly programmed channel directly via the keyboard, and the problem is solved…
Transmit and receive audio is typical Tait – very good. The radio is obviously designed for noisy environments – it has plenty of audio gain on receive and a nice big speaker.
RF performance is fine – I haven't put it on a service monitor yet, but it is as sensitive as my Motorola portable with a simple side by side test of a weak signal. Tait claim a receive sensitivity of -119dBm for 5% BER, which is comparable with Motorola.
It provides 4W or 1W of RF out and does analogue as well as DMR.
It is relatively small and light (327g) and the PTT is easy to push.
One feature I have always liked about Tait is that they offer their radios in a variety of colours – not just boring black. This is very useful if you are using the radios in a big network with different work groups – each group of radios could be a separate colour.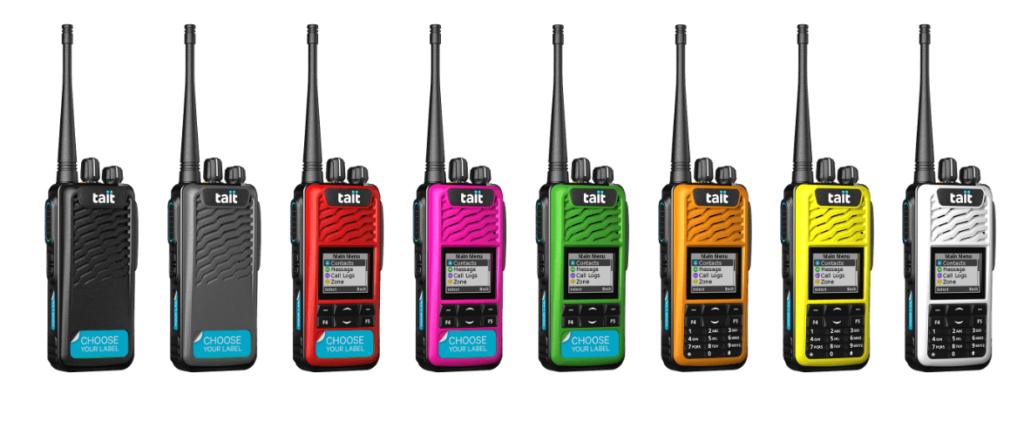 The front panel can even be changed to a different colour if you get bored….
The radio is offered in VHF and the usual UHF 1 (400-480 MHz) and 2 (450-520 MHz) bands.
Price is around $650 (including GST), which is very competitive for a commercial type approved DMR portable with as many features as the TP3.
I'm very impressed with the TP3…so much so, I've just ordered the matching VHF version.
More detailed information is available on the Tait website, or use Mr. Google.